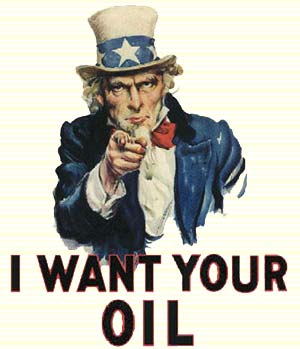 A New Kid on the Block?
Google saw one of the most incredible bumps in recent memory, screaming up 90 points in Friday's trading. For a while, I was troubled to see Google sell-off after sell off in this one-time bell-weather. Two points are clearly demonstrated in this jump. Wall Street is extremely hungry for a winner... Secondly and more importantly, technological innovation will continue to drive the market. My hope is that the rumored debut of a Google type auction house will be rolled out sooner than later, which should put a tremendous amount of pressure on Ebay. Ebay will be forced to create a more customer friendly business! Speaking of Google, a start-up named
Cuill
will be the most innovative search engine to hit cyberspace. The "New Kid on the Block" will utilize two former Google system designers to build a larger, and more effective system of searching the web. (1) This may be a IPO to watch for in the future. I would welcome additional information to be published about his future listing.
Oil Addicts...
I wondered if there would be more drug addicts in this country if 1. Drugs were cheaper. and 2. If drugs were regulated by the government. I would tend to doubt it... Drugs are simply appealing to certain types of people who either do them or don't. Oil is much the same way. I am not so sure that cheaper oil (While leaving more money in the consumer's pocket) will weaken our addiction. While filling up the other day, I asked a fellow customer if they ever thought they would be excited to get gasoline at $3.25 two years ago... The reply was...it sure as hell beats $3.50 or $4.00. We are addicted to our driving machines and will still buy this liquid gold until it truly hurts us. Presidential hopeful McCain speculated about a gas-tax holiday(a.k.a. government involvement). I guess this too would make consumers temporarily happy by depriving the nation of much needed tax long-term tax dollars, while giving consumers a temporary fix. The real problem is we have all become too accustomed to cheap gas. One play to consider in the UGA ETF (2)which rises of falls on the price of unleaded gasoline. My belief is that gas will hit an all-time high this summer, and back down during the elections so Presidential hopeful McCain can receive his coronation from the Big Oil companies that put Bush into office. No one will address the real problem with oil...the simple fact that our deflated dollar buys less oil!
The Body Electric
While Green Energies will be pushed by the Democratic hopefuls and their left-wing allies, there are simply too many of these companies. It reminds me of the .com bubble where ANY company that had a .com phrase in it became poised for high-oribit IPO's. There is no doubt that our leaders need to make some difficult energy policy decisions (sooner than later); there is no way that all of the new Green Energy start-ups can make it.
The time for due diligence has arrived.
The real question becomes...which of these companies will really make it. And of those...which will be able to market a credible product that actually makes the cost of electricity cheaper?
Recycling hog dung does not count! (3) Regardless of any Green Energy, oil is here to stay. Just ask the Federal government if they have a vested interest in keeping the United States as oil addicts... I believe the figure is 18.4 cents per gallon. (4)
If You Can't Beat Em' Join Em'
Myself along with a number of fellow investors have made it a point to learn, study, and analyze financial market trends. And for the most part, it has been financially beneficial to do so. However, it is becoming somewhat apparent that the RICH and POWERFUL have an agenda that most middle class folks just can't quite figure out. What I would give to be a fly on the wall in a Fed meeting. It appears that Wall Street financials have a direct line of credit to the Fed. The Fed will pick and choose which of the investment banks receive welfare type loans (loans of last resort) and who will not. It is almost as if the Fed is able to play God. So maybe...just maybe...there are some financials that are worth looking at. However, I believe RKH (5)is still a long loser as well as RWR (6). I CAN'T WAIT TO HEAR NCC EARNINGS ON 4/21. Either a convincing case must be made to Wall Street or Good Night Irene!
Sources Cited:
1.
http://seekingalpha.com/article/72518-under-the-radar-news-wednesday
2.
http://moneycentral.msn.com/detail/stock_quote?Symbol=US%3aUGA
3.
http://mark.asci.ncsu.edu/SwineReports/2002/koger.htm
4.
http://www.gaspricewatch.com/usgastaxes.asp
5.
http://moneycentral.msn.com/detail/stock_quote?Symbol=US%3aRKH

6.
http://moneycentral.msn.com/detail/stock_quote?Symbol=US%3aRWR
Question of the Day?
Will C.C. Sabathia finish the season with an ERA under 5.0? (Over/Under)